One Day on Szentendre Island
Pocketbook, 212 pages
Walks and excursions with maps, photos, stories
1000
W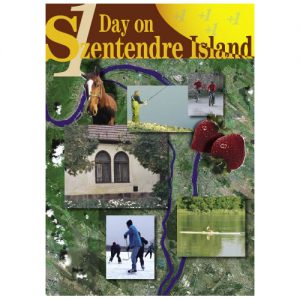 hat does this guide book hold? It contains the rich past, quiet present, and promising future of the island; its beautiful landscape, special atmosphere, and sights. There are maps with landmarks and defined walk paths. Information on board and lodging, sports opportunities for summer and winter alike, important events – in one word, everything that is valuable for a tourist.
There are more and more rowers, cyclists, riders, and anglers to visit this pearl of the Danube. Like them, we take a trip up the island from Szent­endre via Szigetmonostor, Pócsmegyer, Tahitótfalu, and Kisoroszi to the Island Tip.
The road is straight, but it is not unexciting. The countryside is almost un­touched, the landscape calls for a camera. When longing for a rest, you enter the island and immediately get impressed by the "island feeling". We are too modest to say that Szentendre Island is worth a day. Those who have tried will know that it is worth much more!